It would be wrong to say that Adobe's big annual event dedicated to the "digital experience" (the Adobe Summit) held in March 2022 was put under the banner of the metaverse. The publisher has in fact announced many new features that have no direct relationship with virtual worlds.
If we were to determine the "star" of this Adobe Summit, it would be "RT CDP", its Customer Data Platform capable of integrating and processing customer data in real time (with RT for Real Time).
What was the "key" technical theme of this edition? Undoubtedly: the completion of the "structured data lake" project (Adobe Experience Platform) which is now the basis of all Adobe Customer Cloud applications.
And the "flagship" subject? Definitely the end of Cookies (and therefore much of the third-party data) which condemns digital marketing to refocus on its "first party" data.
3D environments focus on the marketing mix
Neither "star", nor "key", nor "lighthouse", therefore the metaverse.
It's still.
However, among the important announcements of this Summit, Adobe Europe spokespersons insisted on the beta release of a modeling tool called "Substance 3D Modeler".
Substance 3D is a suite of texturing tools, the result of the acquisition of the French Allegorithmic in 2019. The Modeler (Md) brick completes it. All positioned next to Aero (Augmented Reality) and Adobe Dimension (3D rendering and design). And it adds to the range of two other Adobe acquisitions by Mixamo (3D avatar) and Medium (3D sculpture).
This new Modeler should "facilitate access and improve the creation and sharing of 3D projects," promises Adobe in its official announcement.
"This will help democratize these 3D modeling tools," confirms Lionel Lemoine, Adobe Solution Consulting Manager for Western and Southern Europe. "He was elitist. It was complicated. Today it is no longer a brake ", he assures us.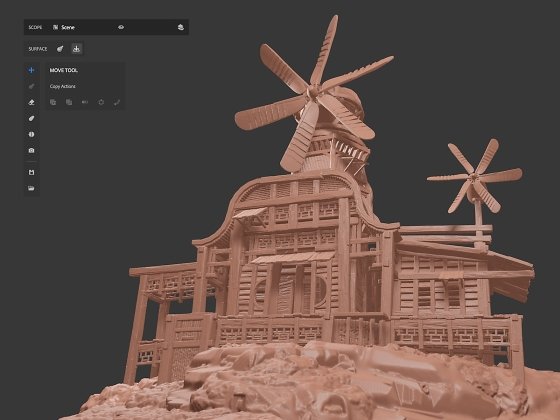 Most importantly, it allows the American publisher to offer an almost complete toolkit for popularizing the creation of … yes, you guessed it … metaverses.
Because Adobe's local manager has no doubts about it. "3D will play an increasingly important role [dans le mix marketing] in the years to come, "he predicts. And by 3D, he means more specifically metaverses.
Partnership with NVIDIA and Epic Games
Adobe is not alone in this exploration and democratization of augmented or totally immersive realities (according to metaverse). Aware that these universes won't be built in seven days, and also aware of the very diverse resources they need for their genesis, Adobe has entered into strategic and technological partnerships with NVIDIA and Epic Games.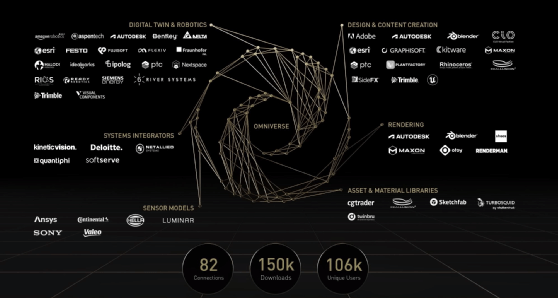 On the customer side, Adobe is already collaborating early with major brands to create virtual stores, avatars or digital goods to sell in these universes.
An interest in the metaverse in luxury and retail
Among these "pioneers", we find Coca-Cola or NASCAR. In Europe, Luc Dammann, Adobe Vice President & Managing Director Western Europe, notes "strong demand from the luxury sector [pour savoir] how to get there. "Lionel Lemoine perceives a beginning of interest in film, distribution and, of course, the video game industry.
"In retail, one of the first factors that lead customers to return items is the misperception of the size of a product or the size of the item purchased," he explains. "In the act of purchase, the image prevails over the technical descriptions. In this context, the metaverse is seen as an opportunity, associating it with augmented reality, to avoid costly returns ".
Companies that wonder
However, most IT decision makers and marketing decision makers seem at best dubious and at worst skeptical about metaverses.
"It is true that these companies remain in the minority," admits Lionel Lemoine. "The metaverse is a topic that raises many questions [chez nos clients]. And today there are more questions than answers ", because metaverses do not have" a palpable reality for everyone yet ".
Faced with companies that perceive the metaverse as a rather vague set of technologies with uncertain advantages, Adobe has nevertheless decided to prepare to concretely explain this "second life" to companies – but very different from Second Life, Adobe insists – and give it substance. If it does, it will be a lot.