Domadoo offers a very complete catalog of home automation and if your passion, during your free time or even your job, is the dissemination of content through your blog or youtube channel, you will receive a 5% commission on any sale made on https://www .domadoo is generated .Fr/.
Go to https://www.domadoo.fr and click "Connect" at the top right of the page.
Click "No account?" Create one" (if you don't already have an account).

Enter your personal information and click "Save".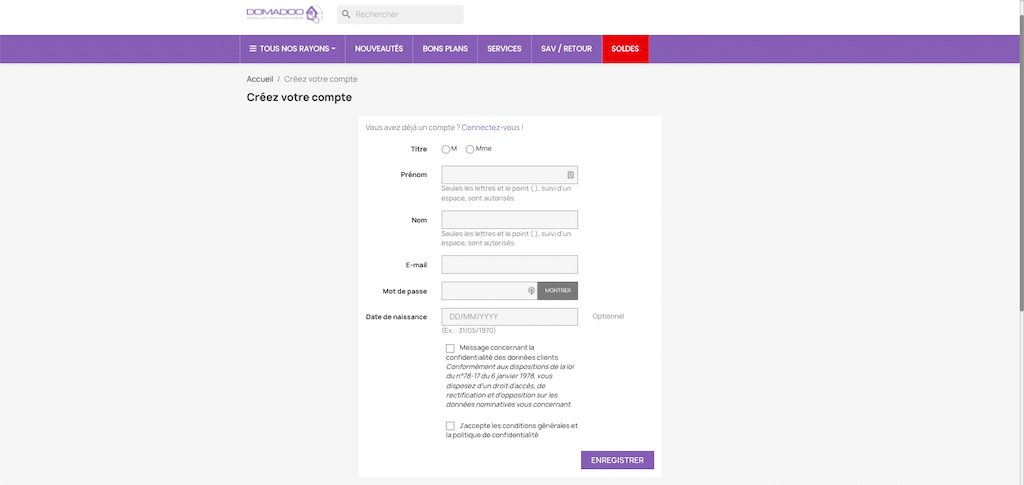 From your account you can now access your affiliate account by clicking on "My Affiliate Account".

Once you have clicked on "My Affiliate Account" various options will be visible. In "My Affiliate Account" you can see your affiliate ID. For example, if this is number 2, then your affiliate link should have: ?domid=2.
This means that for every link you want to add to your tutorials or other content, you must systematically add this tag after the original link.
For example, if you want to highlight this product: https://www.domadoo.fr/fr/box-domotique/5878-jeedom-controleur-domotique-jeedom-atlas-zigbee.html
So in our example you need https://www.domadoo.fr/fr/box-domotique/5878-jeedom-controleur-domotique-jeedom-atlas-zigbee.html?domid=2

Thanks to this affiliate tag, in the "Summary" you will see all the clicks of your target group and the sales generated.

Under "Campaign" you can create targeted campaigns and have segmented statistics. For example, suppose you want to measure the impact of your articles during the Black Friday period, you can create a specific campaign to know the exact results of this operation. Click "Create campaign" to create your campaign.

Enter a name and description and get your campaign's link. In our example: ?domid=2&id_campaign=1. This tag is added after each link.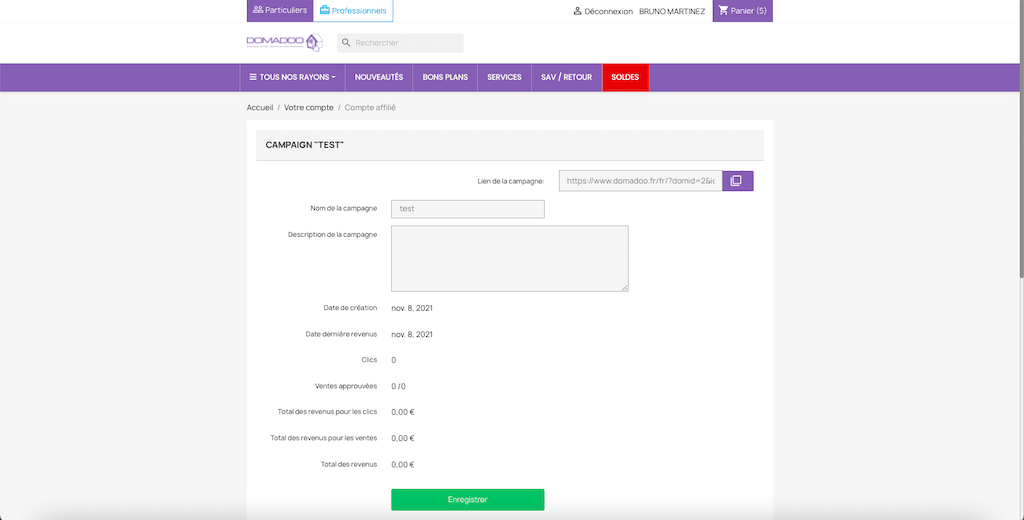 Domadoo offers a fixed 5% commission on every sale excluding taxes and shipping costs. The duration of the cookie is 30 days. Under "Product and Commissions" you will find out how much you can earn for each product sold and have a personalized link with your tag that you can copy and paste as a link in your article or video.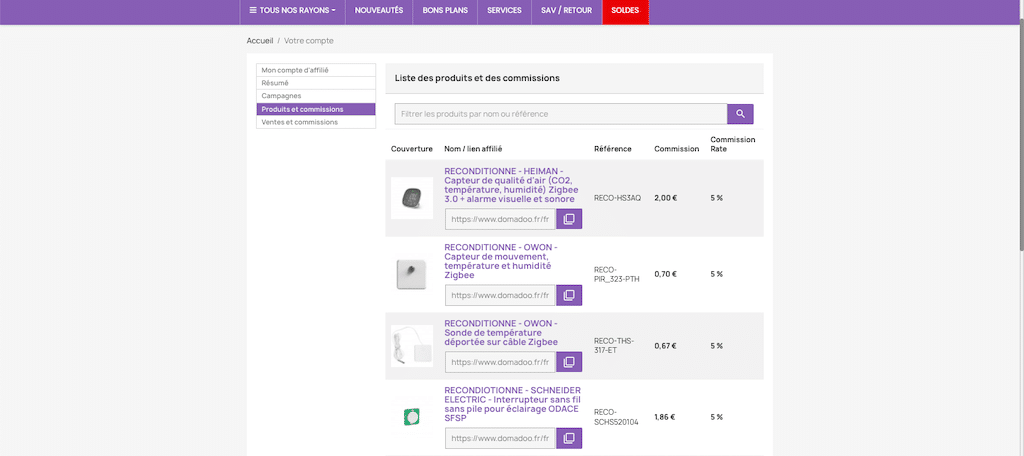 You will also see the commission you can earn from each listing and have a link with your custom tag that you can copy and paste as a link to your article or video.
Under "Sales and Commissions" you can view each sale generated through your affiliate links.

If you generated sales through your affiliate links, here are the results. In order for an order to be approved, that order must have been officially delivered to the customer. This means that if the customer orders a product, for example, but it is currently on backorder, it will not be approved until that order is delivered, as the order may be requested to be canceled by the customer and therefore the affiliate commission will not be requested validated.

For more details on affiliate commission, let's take as an example order #441 for an amount of 85.90 euros including taxes. The commission received is 5% excluding VAT, excluding shipping costs. The value of the goods is EUR 81 including VAT or EUR 67.50 without VAT. 5% corresponds to EUR 3.375 (rounded up to EUR 3.38). This amount represents the gain of membership.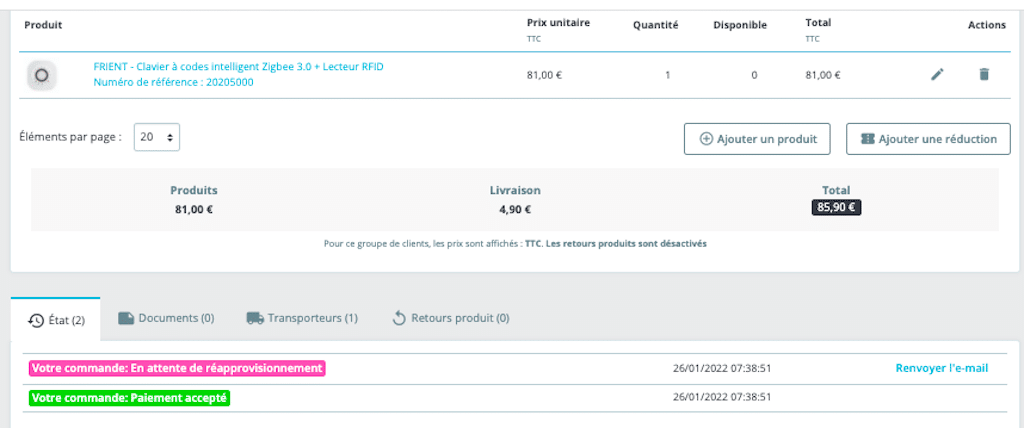 Another example with the order number 97 for an amount of 43.83 euros. The value of the goods is EUR 38.93 including VAT. This corresponds to EUR 32.44 without taxes or EUR 1.62 commission. As you can see, this order is delivered to the customer and the order is approved. For your information, it is not possible to view order details for privacy reasons, but the affiliate commission is calculated here.
In order to collect the connection profit, at least 25 euros must first be accumulated. As soon as you exceed this amount, the option "Request payment" will appear.

You must choose between a bank transfer or an Amazon gift card. Attention, the bank transfer is only valid if you have a company. If you choose to use bank transfer, you must also send your invoice as an attachment.

After choosing your payment method, click on "Request payment".

Your request has been approved and we will process it as soon as possible.

Click here to start your Domadoo membership now!