Whether you are on the set of a program on 8 or on the networks, you have necessarily found yourself already confronted with influencers: this new species of raptor developed by marketing 2.0. Like spice sellers chasing you in a souk, influencers try to get their products and coupon codes into their community, at the slightest opportunity and at all costs.
What does it mean to be an influencer in 2022? What volume are we talking about? What is Influencer Marketing? What exactly is it? We lay the foundations.
Influencer marketing: quezako?
Influencer marketing is a marketing strategy that allows a company to promote its product or service by relying on the reputation of experts, all in all, and recognized personalities in its field, influencers or thought leaders, to deliver branded content to the own community.
With the advent of digital, networks and influencers have taken many industries by storm, reinventing different professions and marketing techniques. Many brands have decided or had to align themselves with the market and communicate through influencers.
He's here to stay …
Consequently, influence marketing is in line with social networks but also with our times and with the style of communication that seduces the connected generations, since they are the ones who grew up with it. The question of the target arises: we mainly reach 13-38 year olds with this type of marketing, according to an American study by The Morning Consult, carried out in 2019. In the same way, for the means of communication, we are inevitably digital: mainly, social networks are therefore interested even if Mac Lesggy plays his role well in the Oral B ad.
Obviously, brands choose influencers based on what they appear to be, based on the mass of their community, based on the consistency of their content and product. That said, 2022 represents the era in which the consumer is less and less deceived, eager for more authenticity. Therefore, some brands are turning to micro or even nano-influencers, whose community should be closer, more loyal to the person who advertises. There is therefore a reinvention of not only the influence, but also the marketing professions, which could suggest that this profession has a bright future ahead of it.
Following this reinvention, advertisers have had to adapt. The creation or development of a hub dedicated to relationships with influencers is increasingly present in agencies and structures, according to a study by LaunchMetrics. From now on, influencers are increasingly supported: this is the work of Clara Martinage, influencer agent. She teaches her recruits to define a deployment strategy, to structure an editorial line, in short: to become professionals.
The interest in micro-influence has also favored the emergence of new types of start-ups or platforms aimed at influential customers and offering brands.
In these recent developments other trends and professions are involved such as photography, some of which practice it are approached to produce capsules and shootings for these same influencers.
As for the old quarrel between journalists and influencers, it seems to be increasingly forgotten. During one of the 2017 Fashion Weeks, some journalists complained about the "bloggers" and told them to leave. Today, that's not what happens anymore. For several years now, TF1, M6 and even Webedia have had their own creative studios producing YouTube shows with French influencers. A few years ago, M6's advertising department invested in an influence marketing agency with over 15,000 key players.
With all these changes and the birth of new digital standards, one may wonder if a limit will be set or, on the contrary, if the utopia will be maintained.
… or to break your face?
If the profession can potentially change some facets of marketing and become sustainable in terms of supply, we can see its first constraints on the horizon.
Rightly or wrongly by giving the good Lord without confessing to some influencers, some brands don't appreciate the metallic taste on the other side of the coin. False subscribers, accountability with tendentious comments … Large groups whose notoriety is well established, have been too gullible in the past and have entrusted their offers and opportunities to influencers whose mass and community commitment was just a disguise, the purchase of likes and followers was extremely accessible. It is a question, here, of a real underground economy that causes significant financial damage to investments, so much so as to make you think twice about announcing them before entrusting their projects.
So, is it make or break?
In addition to this honesty issue with brands, some influencers pose serious ethical issues. By promoting articles and claiming their virtues without knowing it and without shame, we realize that this product is not so healthy and not even dangerous to health.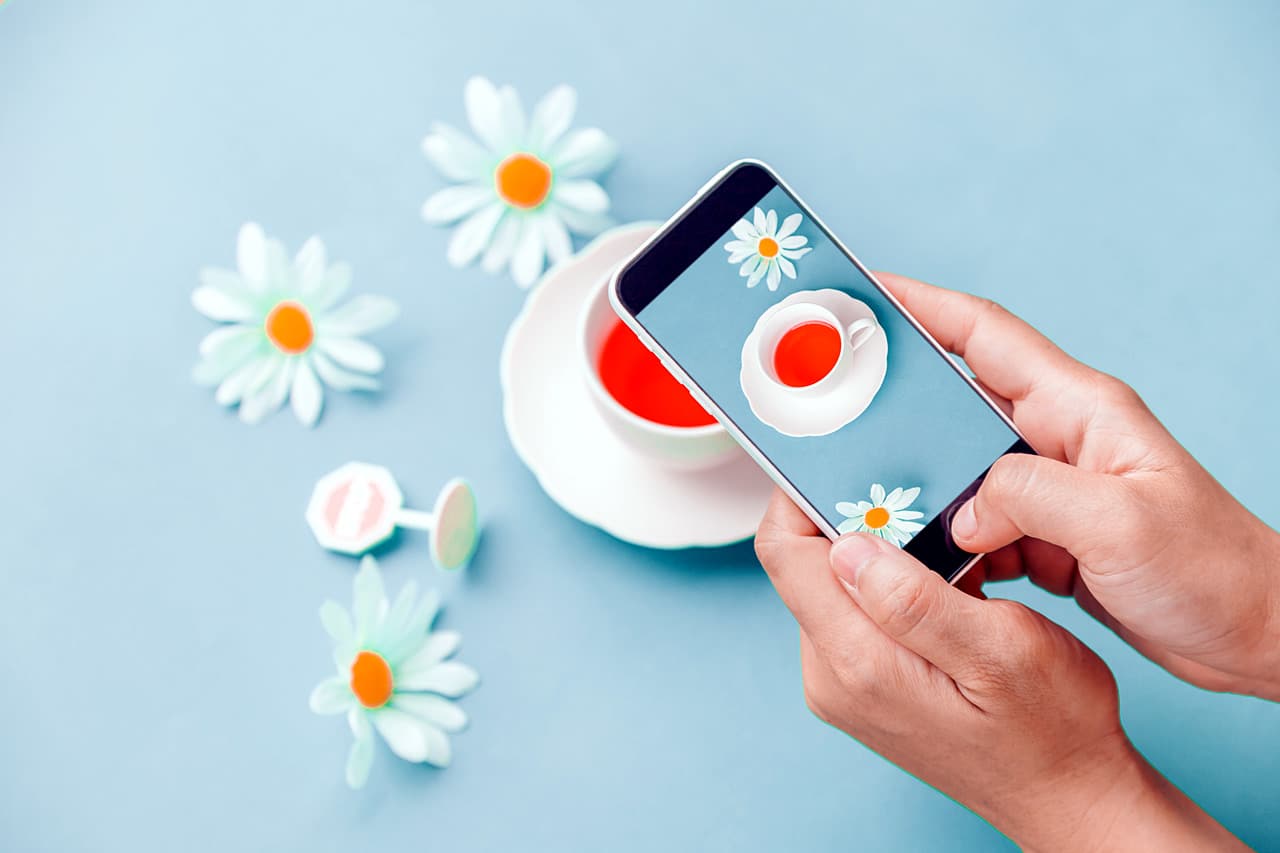 Recently, the Konbini media carried out an interview with a state-certified dentist, in order to warn Internet users about the integrity of some personalities born thanks to the networks. In this video we can recognize familiar faces; these are influencers promoting medieval or reprehensible techniques. In this case, the doctor warns us of this new way to get a smile by annihilating the old one. Cyber ​​stars enjoy flying to a destination known for surgical tourism, having all their teeth filed and replaced with crowns. This technique is simply prohibited in France as it deteriorates the user's oral health for a prolonged period, with no possible turning back.
Plus tôt dans l'année, une influenceuse du nom de Sarah Fraisou faisait la promotion de pilule esthétique pour la flore intime de la femme, en y ajoutant des arguments plus que problématiques dans une époque où tous les tabous levés par la société tombent peu à little.
The question therefore arises of the intrinsic values ​​of influencers.
What does the main target think?
According to Fatim, 22: "Influencers are disconnected from the reality of life because their positivity ends up being false. Also, some want to create closeness with their community using social prejudice, but… they earn 1000 and 100 in one place and leave for Bali as soon as their daily life bothers them. "
Other people between the ages of 16 and 18 have given us their opinion, which agrees on one point: work represents a danger to the image that refers to future generations, whose awareness gaps are widening more and more.
Lou-Lise, 16, "These reality TV stars are the bane of social media for me. Evidence of deviance, and the complex of many young people unfortunately. All this hype around them is extremely unhealthy. Beyond the fact that they earn a disproportionate amount compared to their "work", they live in a world tinged with lies and malice. To tell the truth, it is worrying for them, and for the generations to follow, who will be born in this fashion of looking like "everyone". We have lost the value of authenticity, of sincerity, and these people are the consequences. "Lou-Lise, does not hesitate to point the finger at these influencers who change the face of reality without always specifying the less glorious side.
According to Laurine, she, a young 18-year-old student, believes that "you have to create a buzz, mass-produce as much content as possible to be well referenced. I find that influencers don't bring anything to society, it's just a new form of advertising in disguise. "
Faced with such a drastic gap between the future we imagine promising in some sense, and the excesses and negative thoughts these stars provoke at the same time, it can be interesting to make the connection between brands, influencers and their true role in society.
Is building your empire by ignoring the values ​​conveyed an effective concept?