Google announced a few days ago that the old "Universal" version of Google Analytics will be abandoned in July 2023 in favor of the new version of the reach measurement tool, GA4. A decision that comes after learning of the CNIL's desire to make analytics illegal in France…
Is this good news or bad news? Nevertheless, Google announced a few days ago that the "universal" version of its analytics audience measurement tool will be discontinued in July 2023 in favor of the new version GA4.
This decision is certainly closely linked to the CNIL's decision to declare analytics illegal in France in its current form. Perhaps, according to the Mountain View company, making GA4 compliant with GDPR (and other laws, especially European ones) is easier than keeping two versions of the same product available in parallel and compliant with it.
GA4, a splitting version
End the old Analytics in just over a year. This will not make website editors smile, who initially tested GA4 and quickly got away with the lack of intuitiveness and the big changes this new version offers. Of all those who have tested GA4, how many found it better than – or even similar to – its predecessor? Of all the people we've met, none. How many have been discouraged by this new version? A lot ! Our experience does not have the merit of scientific study, but it is clear that GA4 is far from unanimous. However, it will have to be done. After all, is it the fact that it is so different from Universal's point of view that puts us off and severely breaks our habits and our almost daily reflexes? It is possible. As for the intuitive side, the teams that worked on GA4 still haven't rocked the boat, it has to be said, especially when switching from one version to another with such a tool.
Are there really obvious alternatives?
However, we have to face the facts: there is no similar solution on the market today, or at least with the features that 90% of Google Analytics users want: free, fairly easy to use, intuitive enough to be quickly understood and to be implemented that offers easily configurable statistics, even if we – like most people, including us – only use it at 5 or 10% of its capacity. There are tools on the market that are cheap but not easy to use (or so that's our opinion after testing some of them, such as Matomo), or overpriced suites that don't support the Lambda website editor concern and rather large oriented are accounts with very specific requirements.
We can also question the lack of platforms and CMS in this market. After all, why doesn't a tool like WordPress even provide a simple audience measurement system by default? Wouldn't that be consistent? And in the case of WordPress, it would solve the problem for about a third of the websites on the planet… The same goes for most of its "peers"… Why hasn't a website building platform been launched in this niche before? If some of our readers have an answer to that question, we're all ears…
Yes, we will definitely switch to GA4 in the future!
So yeah, I definitely need to upgrade to Analytics G4, and maybe climbing a mountain isn't that hard after all. Because we can imagine that the regulatory problems will be solved more or less in the long term. The stakes are too high. However, it can be interesting to set up double tagging on your website now (analytics + another tool) in order not to experience any nasty surprises in the coming months and in the event of a disaster not to fall into the water scenario…
And it's definitely time to jump on GA4 without waiting on the other side. And for that (ad mode ON) don't forget that Formaseo offers excellent training courses on Google Analytics – Universal and GA4 – provided by specialist Vincent Lahaye (ad mode OFF). Ah sorry, we couldn't miss that this time… 🙂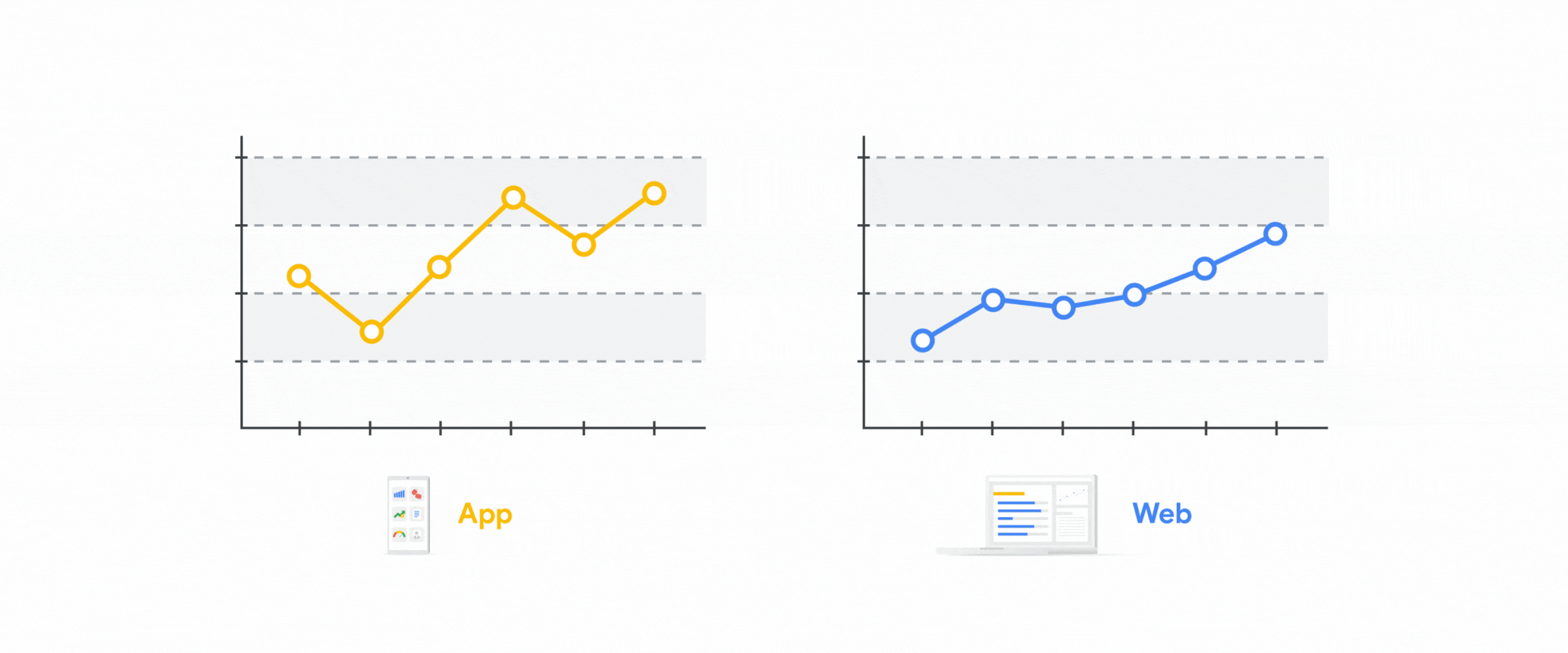 Google Analytics seen by Google. Source: Google