As Matmut holds its annual general meeting this weekend, Christophe Bourret, President of the Matmut Group and Nicolas Gomart, Vice President and General Manager of the group, answered my questions …
The Matmut Group recorded good results for the 2021 financial year and consolidated its solidity. How to explain this good development?
Nicolas Gomart: In 2021, the group won 92,400 members and 196,800 additional managed contracts. The continuous growth of our shareholders and of our contract portfolio, over several financial years, is essentially organic, I emphasize this. In 2021, we even broke a record in terms of new contract signings. Above all, we reap the fruits of our work at the level of our network of agencies, whose organization we have changed, with a strengthened role, but also of our efforts in terms of communication and digital marketing.
Then, I would like to remind you that when the health crisis erupted in 2020, the Matmut Group adopted solidarity measures very early on. In the spring we announced the freezing of our auto insurance rates, until the end of 2021. Without waiting for the minister's wishes, we also informed our professional and business clients in September 2020, across all business sectors, that their 2021 rates they would not increase. Not to mention our various commercial gestures, the 75 euros reimbursed to job seekers, car insurance, etc. Undeniably, this has further strengthened our group's closeness to its members. We are reaping the benefits of this privileged and trusting relationship.
The beginning of 2022 is marked by a difficult economic context, purchasing power problems … This does not change our positioning. To better meet the needs of our 4.1 million members, to support them, even and above all in the event of a hard blow.
What should we pay attention to during these stages of business development?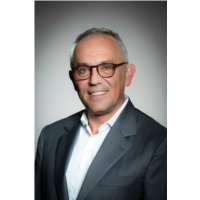 Christopher Bourret: Above all, remain faithful to what is profoundly a mutual, to its DNA, to its economic health. Matmut was founded 60 years ago by mutual health activists. Its founding president, Paul Bennetot, has notably led the fight in favor of third party pharmaceutical payments. Therefore, our group is historically close to the world of health, the medical world and, in general, public health.
Freezing our health insurance rates for 2022 * is a strong decision. It helps to give a boost in terms of purchasing power and is a way to effectively combat the phenomenon of renunciation of care. Same thing for the coverage of consultations with the psychologist, from December 2020, through our health insurance offers and without additional contribution costs, and therefore well before the standardization by the State, in April 2021.
Finally, and this is less well known than our insurance businesses, Matmut operates a multidisciplinary medical center in Paris, through our so-called Book 3 activities of the Code de la Mutualité. The Square de la Mutualité health center even opened a Covid vaccination center in the spring of 2021, in Paris, and over 100,000 injections were given in 2021.
These actions testify to our loyalty to the DNA of the Matmut Group, as we have now clearly formalized the path that the company is taking, for the decades to come, with our Purpose unveiled last year, on the occasion of the celebration of the 60th anniversary of Matmut.
*For individuals and excluding the age effect
Let's talk about the social dimension. What challenges do you see as a priority as an employer?



NG: When we are going through a difficult period – pandemic crisis, purchasing power problems, uncertain geopolitical context… – our responsibility as an employer is to strengthen the social model of our group. For example, we are vigilant that the wealth produced benefits employees. Exceptional purchasing power bonus, general endowment of increase and substantial individual increases, annual participation of the employer in the Company Compulsory Social Security Plan (PEREO), without forgetting a 14% increase in the total amount of profit sharing and profits paid to employees in 2022… We are a mutual group and as such the quality of service due to our members is fundamental, but according to the principle of symmetry of attention, our employees are not forgotten.
To this I add our proactive approach to employment, with more than 1,000 hires, all types of contracts combined, both in 2021 and in 2022. And also 14 million euros dedicated to vocational training, in 2022 it is important to invest in skills . But also in the tools available to our employees. An efficient employee is an employee equipped with high-performance value-added tools. For example, the investment for the revision of our IT system is approximately 100 million euros, over 5 years.
CC: A developing company is a company that also develops and strengthens its social model. I welcome the recent corporate agreements signed within the group on essential issues such as gender equality in the workplace and support for people with disabilities and caregivers. In particular, the Matmut Group will dedicate an equity of 850,000 euros over 3 years, as part of the first agreement mentioned. Furthermore, the employment rate of people with disabilities within the company is the highest in the insurance sector. The good economic development of our company allows us to be ambitious in favor of those who work every day on operational performance, at the service of our 4.1 million members and I wish to greet the strong commitment of our 6 500 employees.
The Matmut Group celebrated its 60th anniversary in 2021. In a time of profound transformations, particularly in society, how can we remain in tune with the main concerns and protection needs of our fellow citizens?
CC: Our mutual organizations are very modern, although they were created several decades ago. They are because they respond more and more to the aspirations of our fellow citizens. Let's now talk about " consom'attori ", in the sense that, being more and more informed and enlightened, the French are increasingly vigilant in their interactions with companies and brands. Our mutualistic model is based on the sharing of insurance risk, on the absence of shareholder remuneration and is obviously geared towards the satisfaction of our members. It is rooted in our democratic functioning, in our delegates, in our general assemblies. This functioning as well as our commitments in the medical, environmental and social fields are definitely very attractive. It is up to us to be worthy of this trust.
NG: The mutualist model is undeniably modern. This cannot be decreed but is maintained daily and cultivated. Especially listening to the trends of society, the real concerns of the French. Therefore, our barometer developed in 2021 in collaboration with OpinionWay, " The transitions of French society ", and drawn from the extensive consultation conducted with all Matmut stakeholders, as part of the work to formalize its Purpose, is an exceptional resource for us. Health issues, issues raised by the theme of data and new technologies, the need to strengthen solidarity, especially between generations… The challenges are numerous. We are therefore directing our efforts towards what our employees and members found essential when we interviewed them.