Here's a technological mediator you might need. Want to design NFTs for your business but don't have technical knowledge about NFTs? Don't know how to write a line of code? Don't panic, Gardenlab will take care of it. The startup builds the NFT you envision from scratch and implements the utilities you want. Focus on this NFT B2B startup.
A young French NFT startup from Station F
As we know, France is second to none when it comes to the crypto ecosystem and NFTs in particular. The latter are developing rapidly in France (like Sorare, Dogamí, CodeNekt or even FanLivecards). Gardenlab, a French company founded this year, is responding to this call. It is put together by a young and dynamic team, currently composed of two developers and two advertisers. After conducting beta testing and services to individuals, Gardenlab confirmed the robustness of its product and the attractiveness of its offering. As a symbol of this success, the young scion has been chosen to integrate the most famous incubator in France: Station F. Gardenlab is now attacking its target clientele: companies.
Positioning at the border between marketing agencies and blockchain developers
Companies are aware of the business potential of NFTs (as are Hogan, Guerlain, Nike and so many others). However, they often do not have the qualified staff or the means to recruit these professionals to implement their NFT project. Gardenlab overcomes this problem. The tech startup positions itself between marketing agencies and blockchain developers and smart contracts. This area has little competition as most existing consulting agencies do not offer technological support. Gardenlab is a technology broker for enterprise NFTs.

The technological designer who creates the NFTs and their associated properties
Specifically, the marketing team commissioned by a company or an agency first develops a design that represents the desired NFTs. Second, the company explains the uses it intends to give its NFT. This can be a commission, bonus or affiliate system or even a ticket function for an event. Gardenlab then takes care of all technological aspects. First you develop the smart contracts that implement NFT functionality. Then they register the NFTs corresponding to the design desired by the client company on the blockchain. The project can also be highlighted on the platform, giving it a lot of visibility.
Primary Market and Secondary Market
For Gardenlab, the idea is to create a primary market for services for artists and businesses looking to take advantage of Web 3.0. Pricing is done individually as needed. Their goal is therefore to offer their services to SMEs and ETIs before they move on to large orders. First, the NFTs desired by the company are registered by Gardenlab on the blockchain, which also adds functionalities to them through the creation smart contract associated. Second, they are launched on the launch pad (Primary market) and bought by users. The latter can then resell the NFTs marketplace (secondary market) or keep them to enjoy the benefits they offer.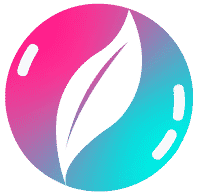 The marketplace as a backdrop
Specifically this one marketplace is the carrier on which the functionalities of the NFT are built. For example, a company decides that 30% of any capital gain realized on the sale of its NFT on the secondary market will go directly to an NGO. Gardenlab programs the smart contract so that whenever a related NFT is sold, a portion goes directly into the NGO's portfolio without going through a third party. On the marketplace Gardenlab, when this NFT is sold, the action is taken and the NGO receives a portion of the sale in their wallet. A 2-2.5% commission is charged on all Gardenlab transactions. This is an entire ecosystem that the young French start-up wants to build.
To other horizons
But Gardenlab doesn't want to stop there. At the moment, the blockchain used is Polygon, but the company aims to use Solana or Ethereum as well. A flagship project is to focus on the ticketing market on chain through NFTs. This term refers to the use of NFT as a ticket to access an event. This usage, which has been almost non-existent lately, is developing with amazing speed this year and its potential is gigantic. In fact, tickets in the form of NFTs allow guaranteeing authenticity, security against theft and fraud, traceability (in the case of second-hand resale) and reward systems after the event. Gardenlab would thus handle the technology part for companies moving towards a "tokenized" ticket office. Gardenlab is therefore a huge reservoir of opportunities for the founders, since the possible uses of NFTs for companies are extremely diverse.
We recognize a technological revolution when we use it without knowing how it works. Car, computer, internet, mobile phone etc. Today they are devices used by billions of people. And very few would be able to explain how these work. But that's how technology develops. Gardenlab's goal is to target an audience of novice companies looking to leverage the properties of NFTs and provide them with all the tools.
Receive a roundup of what's new in the cryptocurrency world by subscribing to our new daily and weekly newsletter service so you don't miss any of the essential Cointribune!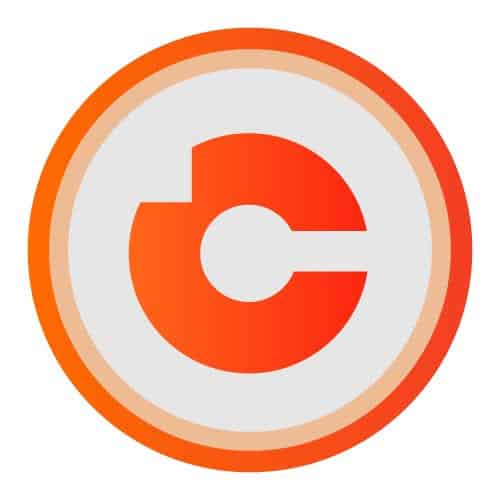 Gregory Morat
Student with a passion for entrepreneurship and fascination with the technologies behind cryptos! And yes, I am convinced that both are closely linked: blockchain and NFTs are revolutionizing many industries and opening up unimagined possibilities.