"After delivering Ukraine's identity card last month and telling its story over the centuries", Asset stamps from April 15 to May 15, the exploration of this country continues through its stamps: natural resources and sites, architecture, national defense are the themes illustrated. Thus we find stamps on "borscht" ("Traditional beetroot and bacon soup"), on the highest peak in the country (Mount Hoverla, 2061 meters), on the Askania-Nova nature reserve, a UNESCO World Heritage Site, or on its space industry (with a Zenit-2 rocket).
The monthly went to meet Yang Lu and Clément Levallois.
Yang Lu, a Chinese student from Shanghai who has resided in France since 2016, defended his thesis at the EMLyon Business School (Paris campus) on January 6. He chose to work on a database of postal rates from France from 1878 to the present, under the direction of Clément Levallois, professor specializing in web marketing and co-director of the Master of Science (MSc) in digital marketing & data science.
"A positive indicator"
Yang Lu says he has already earned a French baccalaureate and generalist degree from the Essec Business School. "I had discovered the profession of statistical analyst during an internship. This is how I chose to specialize in an EMLyon Master which is quite innovative as it offers programming, for the technical aspect, but also an introduction to the ecommerce ecosystem. "
Where it is already about Yang Lu … Read also:
Delandre's cartoons, in "La Philatélie française"
Having started out as a philatelist himself in China, he realizes that while there are many websites on the subject, there aren't any "databases dealing with large-scale tariffs and developing many ramifications".
Clément Levallois explains that he welcomed the topic of this dissertation "With much surprise as this is not a usual theme when following digital marketing and data science students. In my experience, surprise is a positive indicator. Whoever says surprise says a potentially bizarre, innovative argument, with, perhaps, risk-taking. And it all turned out to be true ".
The starting point of the thesis, the year 1878, recalls Yang Lu, corresponds to the creation of the Universal Postal Union (UPU), which succeeded the General Postal Union (UGP) created in 1874. "This will be the starting date for the first delivery of the site, but it is not excluded that in the next deliveries we will expand our field of study of postal rates. "
The student describes his methodology: "Part of manual input, then the data is structured, put into the right architecture, and finally the rates are highlighted in an interactive tool that offers visualizations. "
Not knowing the subject Clément Levallois, Yang Lu enlisted in the services of the members of the philatelic circle of Conflans-Sainte-Honorine, and worked on the monthly bulletins of the post office of the time, using the work on postal rates of Jean-François Brun, Derk Richardson or on the work of Olivier Gervais, for the most recent rates …
Upon arrival, "by multiplying all the factors, we perhaps reach millions of possibilities", he claims.
Ljubljana
It evokes the presentation of an exemplary letter, "Who traveled from France to Argentina in 1938. The sender paid the amount of a workman's monthly salary at that time. One of my goals was to put postal history in the context of history. It is often difficult to understand what the stamp represents in relation to purchasing power. It is therefore surprising to see that a letter by air mail can reach such an amount (…) ".
He joins Clément Levallois who insists on the importance of "highlighting a part of our social history", the classic approach is to compare the prices of everyday items, such as a loaf of bread or a car. "The postage stamp also becomes an indicator of social and political ruptures. "
Read also
Escaped to Georgia, in "Trump stamps"
Yang Lu says he is in favor of free access to his database "Promoting philately to the general public" which he plans to put online in three to four months, before giving him a translation into other languages, "in English, Chinese or Dutch so that foreign collectors can access it".
New in stamping: La Poste will put on general sale, on Monday 25 April, a block of four stamps of 6.60 euros, dedicated to the city of Ljubljana, capital of Slovenia, designed by Alain Bouldouyre and engraved by Line Filhon.
The monuments that illustrate this block are the work of the architect Jože Plečnik (1872-1957), or have been remodeled by him (such as the castle), inscribed on the UNESCO list of world cultural and natural heritage.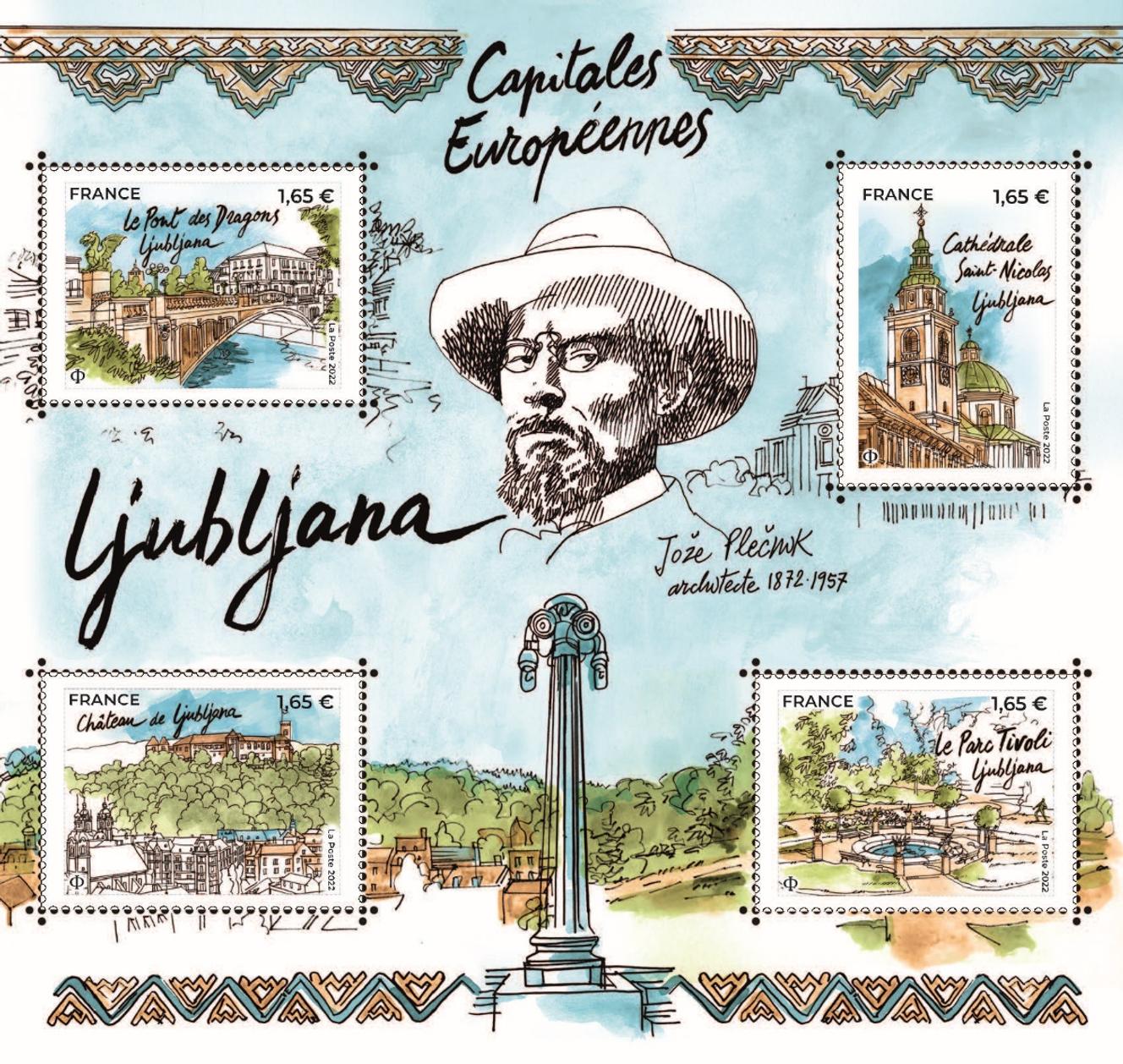 For La Poste, Fabienne Azire explains it "The charm of Ljubljana is due a lot to the architectural styles that coexist harmoniously, oscillating between a Germanic, Latin and Slavic culture. Incorporated into the Habsburg Empire in 1278, the capital of Slovenia enjoyed prosperity especially from the 17th century onwards, including its Baroque-style monuments such as the Cathedral of St. Nicholas. depicted on one of the stamps.
Franklin and Nicholas Loufrani
This show is an opportunity for Asset stamps on which to publish two pages "The unfolding of the Slovenian language from Trubar to Pahor" and Slovenian writers.
Primoz Trubar (1508-1586), "founder of the Protestant church in Slovenia"is known to be the author in 1550 of the first original texts in Slovenian, a catechism (Katekizem) and a primer (Abecednik). Slovenia was not stingy with stamps paying homage to it.
Read also
Speleology and the Republic of San Marino, in "Atout timbres"
At the end, "Today the Slovenian edition is doing well and many Slovenian-language books are translated into French. This is how our booksellers distribute the novels of Boris Pahor, born in 1913 (…). On their shelves there are also works by Drago Jancar, born in 1948, but also Brina Svit, born in 1954 (…) ".
On this literary theme there are stamps with the effigies of France Preseren (1800-1849), "The greatest Slovenian poet"Ivan Cankar (1876-1918), "Sometimes presented as the precursor of proletarian literature"o Mira Mihelic (1912-1985), author of historical, psychological and children's novels. "She also worked as a translator and chaired the association of Slovenian writers. "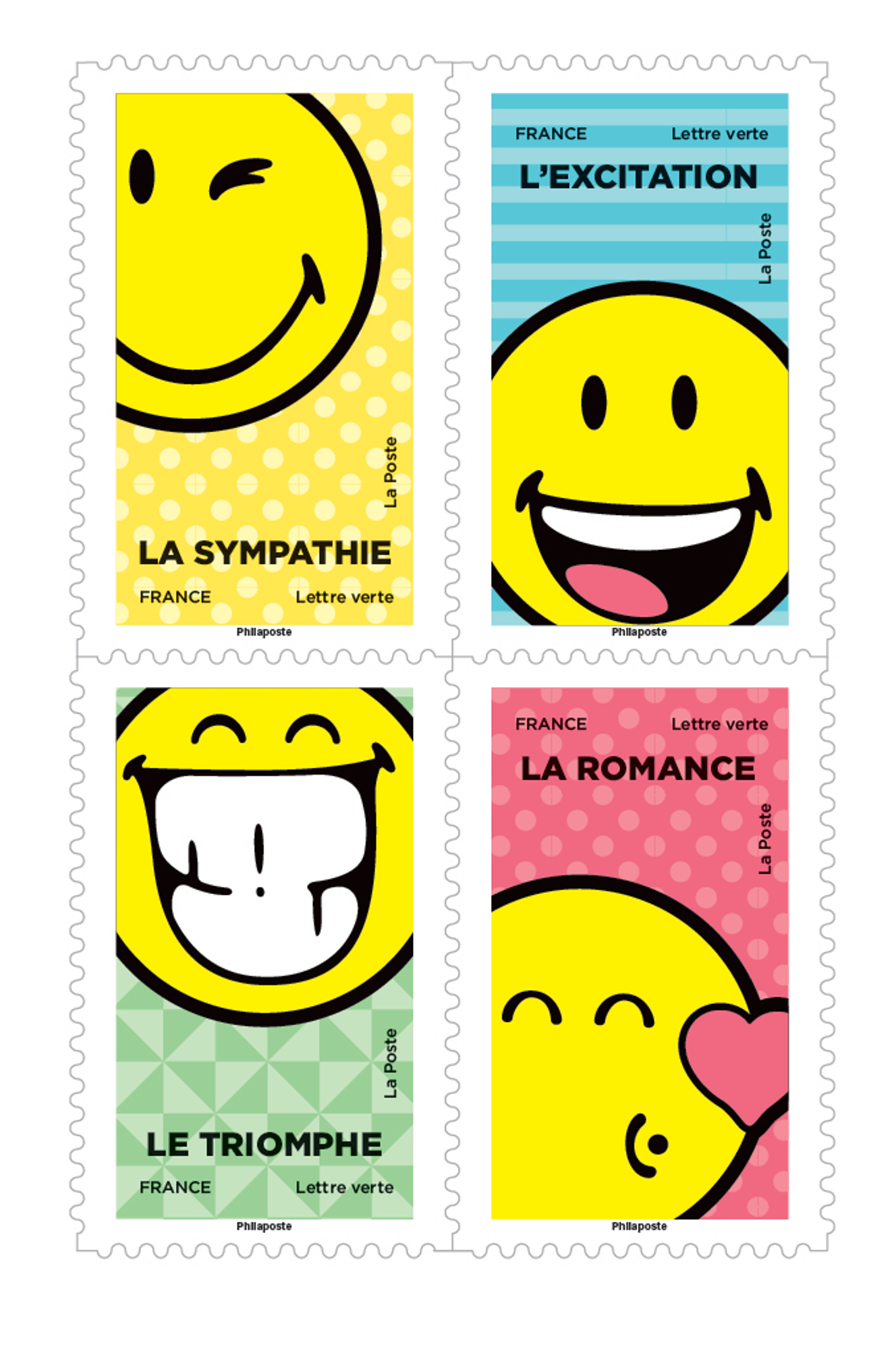 Always in tune with current events, the monthly went to meet Franklin Loufrani and his son Nicolas, the first creator of "smiling" (©) in 1972 today universally known, the second at the helm of The Smiley Company (©) -, a French invention to which La Poste will pay tribute on 7 June for its fiftieth anniversary with the distribution in all post offices of a booklet of twelve postage stamps.
Tregunc and Saint-Denis-en-Val
"For me, the postage stamp is the most formidable instrument of general knowledge there is", proclaims Nicolas Loufrani, who maintains "Wonderful memories of going out to the stamp market" where he went with his father. "Today, having stamps with my emoticons on it is a great honor. "
Among some information noted on the pages:
– Posted art competition organized by Philapostel, on the occasion of its general assembly in Trégunc (Finistère), from 12 to 15 May. Deadline for participation: May 6th. Regulation and registration form on www.philapostel.net. Information: Pascale Bruneau, 06-71-67-50-20 (2, La Loge Manier, 18360 La Celette).
– The Philatelic Club of Saint-Denis-en-Val (Loiret) celebrates, Sunday 1uh May, centenary of the inauguration of the war memorial of the town, with personalized stamp and provisional post office. Information, orders: Philatelic Club of Saint-Denis-en-Val, [email protected] or Frédéric Coudray at 07-71-82-25-43 ([email protected]).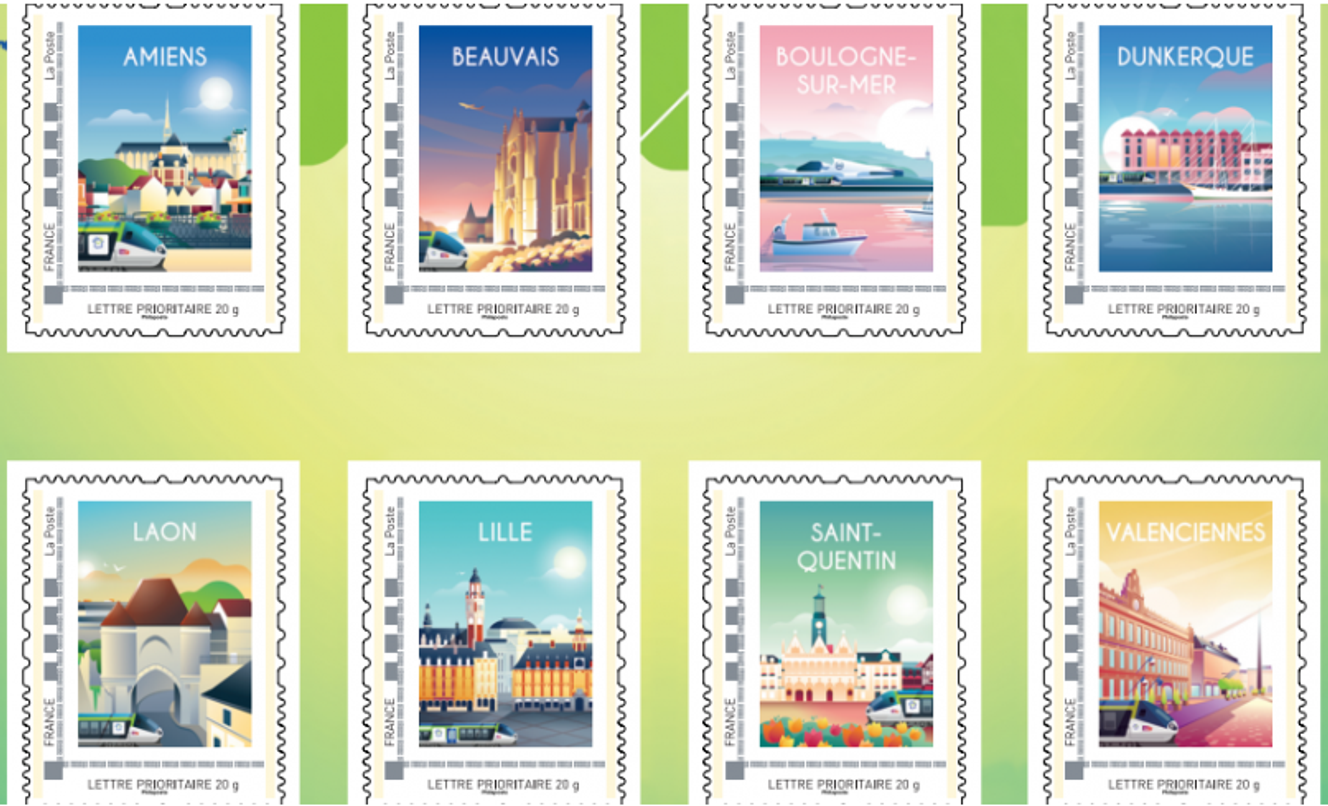 – During the Stamp Festival, the Dunkirk Philatelic Club issued a collector of eight stamps, each representing a city of the TER Hauts-de-France circuit (Amiens, Beauvais, Laon, etc.).
– Philatelic trade: The 4 Days of Marigny which will take place from 26 to 29 May, at the Postage Stamp Market in Paris, will be placed under the sign of Napoleon Iuh.
"Atout timbres", n ° 281, April-15 May, 32 pages, on sale at newsstands, € 2.50. Gift certificate: "Rabbits" (Sylvilagus floridanus, Sylvilagus audubonii, Oryctolagus cuniculus), Union of the Comoros (2011). Subscription to the publisher, Yvert et Tellier, 2, rue de l'Etoile, CS 79013 80094 Amiens Cedex 3. tel. : 22-03-71-71-87. Email: [email protected]