Recently, the Video Games Exchange announced its second Game Jam. If someone knew immediately what was happening, this is not the case for everyone. This initiative is only two years old and is still too little known by the general public. And that's a shame, because it gives students a golden opportunity in the kitchen. What is it ? How does it work ? When ? How many ? We tell you all about the scholarship that works for diversity in the world of video games.
Summary
Fight against precariousness and diversity

The Videogames Scholarship: what does it consist of?

Conditions, deadline … How to register?
Fight against precariousness and diversity
Game creation has become an increasingly regulated and accepted career choice. With the emergence of many video game schools and training courses, the way to enter the video game industry has never been clearer. Whether it's animation, programming, or even production, prospective students truly have a choice. But despite this growing offer, nothing really changes. At the school desks, the same profiles meet again and again, which means people of similar social backgrounds.
And yes, because studying video games is not free. Schools offering such training are rarely public and therefore charge a fee. On average, you can count 5,000 euros a year to learn the mechanics of development, animation, level design or marketing. Most of the courses are spread over a period of 3 years, so it is at least € 15,000 that you have to pay to obtain the diploma and hope to enter the studio of your dreams. Of course, other courses are much more expensive (think in particular of certain business schools), but the fact remains that unlocking such a sum is not within everyone's reach. Especially given the current market, banks may be a little hesitant about lending to a future developer who is unsure of finding a stable, well-paying job later on.
This financial barrier is the source of a true double penalty. On the one hand, it's one for students with big dreams but small pockets who have to say goodbye to their career projects without even trying. On the other hand, we have the video game industry that deprives itself of potential very good people and you lose more diverse and varied profiles. Trying to make the voices and sensibilities of very different people heard is one of the biggest contemporary challenges of the video game industry (pushed by associations such as Women in Games, Afrogameuses, etc.).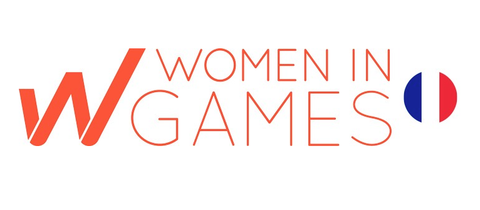 It is to respond to this double challenge that in the spring of 2020 an unprecedented project was launched in France: exchanging video games. It was in March 2020, during the Pegasus ceremony, that Jehanne Rousseau announced the implementation of this initiative. If the co-founder of Spiders was already known for her commitment to her, she is not the only one behind this project. On the supervisor level there are also two of the co-founders of the independent studio La Belle Games, Cédric Bache and Laurent Checola, and Mickaël Newton, president of the Loisirs Numériques association (which also leads the project). All four have a specific goal: raise funds to achieve social equity and more creative diversity
By sharing this initiative and possible actions with Jehanne, it was obvious that beyond the desire for our industry to quickly become a modern example of legitimate gender representation, we also had to act, at our level, on social inequalities through access to training. in our industry.
Cedric Bache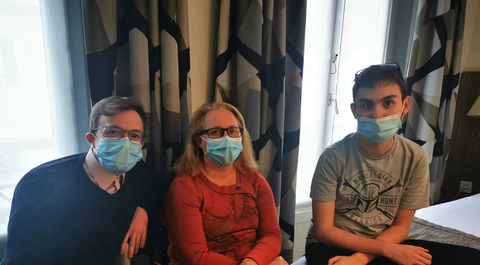 This is how six students were helped and monitored throughout their year of studies in 2020/2021. An important investment made possible above all thanks to donations and the various partners of the project (Focus, Spiders and Asmodee Digital in particular). But thanks to the latter, talented students were able to seize an opportunity that otherwise would never have been available to them. This is particularly the case with Théo, 15, of Vaucluse. The least we can say is that the young man did not have an easy city. Autistic disorder, school phobia, financial problems … So many sticks get in the way of his passion: the development of video games. Fortunately, thanks to the JV scholarship, he was able to find adequate training and follow his dream of him without even having to deprive himself of the last one. In an interview for western Francethe latter was particularly grateful.
I am very happy because I see him fulfilled, happy. The road has been long, chaotic, medical, social, psychological. I want to thank the Loisirs Numériques association for their trust in us
Buoyed by its success, the Video Games Exchange saw things in style the following year. From six students, it grew to twelve (including seven new ones); from a dozen partners, he now has over twenty, with additional funding by recognized institutional bodies such as SELL or SNJV, or large schools such as Isart Digital for example. A small project made of dreams of inclusiveness, the Video Games Exchange has now grown large and intends to evolve further to help and support even more creators of tomorrow.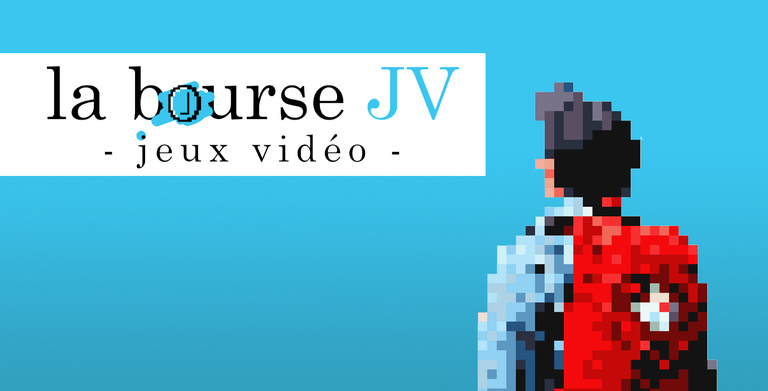 ---
The Videogames Scholarship: what does it consist of?
But what does this support actually consist of? Well, as the name suggests, it's mostly financial. La Bourse JV's first commitment is to reimburse university fees in full. Depending on the situation, these can be supplemented with expenses related to accommodation, transport, events and equipment. If we want to talk about numbers, the members of the Video Games Exchange estimate it 17,000 euros the cost of a year of study in the field of video games.
Suffice it to say that substantial funds are required to withdraw this sum for a dozen students. Fortunately, Video Games Exchange can count on its many partners and one-time donations from large groups. To this end, the project launched a donation fund last December. The target. the goal? Put donations made to the project in the "general interest" category. While this will probably mean nothing to some, know that this "label" allows donations to be taxed more meaningfully and thus encourages the big boys to be more generous. If you are interested in donating, know that you can go to the Hello Asso Digital Leisure page.
In addition to funding stricto sensu, Video Games Exchange is committed to supporting its foals. Each student is assigned a tutor who has the task of helping, advising, guiding … In short, the idea is to provide a real following that stops only once the student has entered the world of work.
---
An opportunity like this seems too good to be true. You are probably thinking that there are a myriad of small conditions to be met in order to hope to enter the project. Well guess what, no. The Videogames Scholarship is aimed at all French people who are heading towards studies in the video game sector, from programmer to product manager, including graphic designer, sound designer and company (only e-sport training is not yet eligible). If there are only three schools participating in the funding of the scholarship (IIM Digital School, Isart Digital and Game Sup), the latter is in any case intended for students who intend to continue their path in other institutions, as long as the latter are recognized.
More briefly, the only three criteria are:
Do not exceed the set resource limit
They were accepted into a video game school
Be of French nationality
But as you can imagine, these three criteria are not enough to decide between candidates. Last year, the organization received more than two hundred applications (to keep only seven). The selection takes place according to the founding principles of the scholarship, that is the resources, the originality of the profile and the seriousness of the project.
Note that while the scholarship has so far been renewed for all applicants, this may not be the case. This aid is granted for one year. If the student does not validate it, he can suspend the payment for the following year. The exact criteria will be defined with the student at the beginning of the school year.
With all this in mind, know that you can apply here for the year 2022/2023. You will need to fill out a form there. To do this, you have until June 30th. Then you will be informed via email of the selection or not of your case. Once you have completed the first step, you will then have to pass an individual interview. The latter will take place between the end of July and the beginning of August. The answers for the final selection will be revealed 11 August.
And if you want to see the work of the current promotion of the Video Games Exchange, know that there is an event just for this. The second edition of the BJV Game Jam will take place on the weekend of June 3rd. Five teams made up of scholarship students but also former beneficiaries and professionals of the sector will unite around the theme Hyphen. Note that the event will be broadcast live Digital Leisure Twitch Channel. It is both a Game Jam and an opportunity to raise funds for the next school year and for the future of the Stock Exchange. If you feel like it, see you on Friday 3 June, Saturday 4 June and Sunday 5 June.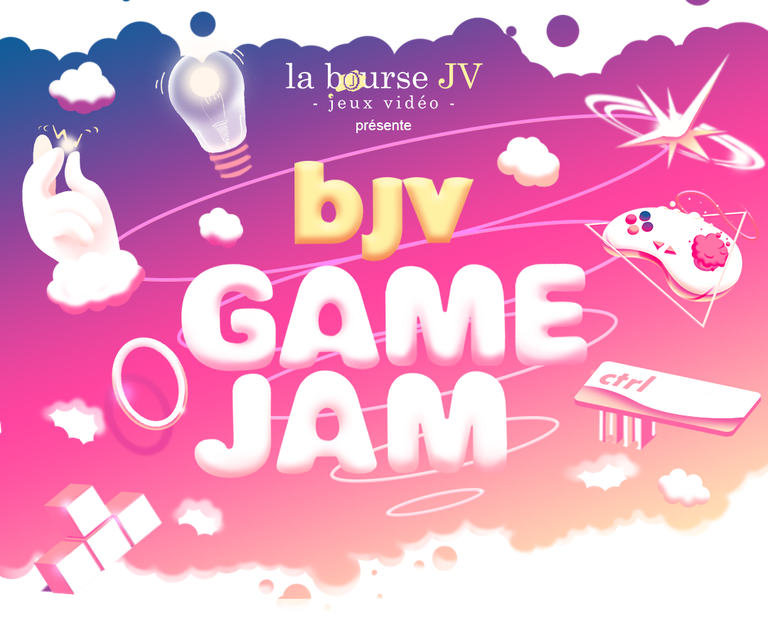 Since we are talking about the future, you should know that the organizers of this scholarship are thinking big. In addition to the desire to support more and more young people, it is hoped to extend this system to other French-speaking countries, in order to increasingly limit "the inequalities related to the socio-economic context of the candidate and his family", due to the lack of being able to remove them completely.