In the past week, the rumor about a possible search engine from Apple came up again. And nothing happened…
We talked about it two weeks ago: A (new) rumor announced a hypothetical announcement by an Apple search engine on June 6th during the Apple WWDC event. We had been used to this type of announcement almost since the dawn of the web (just before an Apple branded keynote, by the way), so we had expressed some doubts on the subject at the time…
And what happened on June 6th during the event in question? Nothing. What a squeak. no Tintin! No announcement, not even an engine for Siri, which seemed like the most serious potential lead. In short, it was only the 2,587th rumor of such an engine, an ancient fantasy of a Boomer worshiper of the original apple, a digital Arlesian perpetual!
In the end, more surprising was the total absence of articles on the subject after this lack of announcement by the many sites that announced this pseudo-novelty. If you can report a rumor, isn't it logical to say it was unfounded when you're aware of it?
In short, it will be necessary in the future to get used to this type of new rumors just before a big event of the Cupertino company in order to cause a stir before the big day. We spread a rumor via a tweet from a more or less well-known "influencer" and the case is closed. Since it's an old fantasy for many of us, sometimes it works. Only after a while it starts to show and wear out. In short, by now this type of manipulation is very likely to be obsolete before the event itself. But also to damage the brand image of the company… Wanting to play too much…
However, that won't stop Apple from pocketing billions of dollars from Google to leverage its search engine. And that won't stop this rumor from popping up again at the next keynote, where Apple needs a spectacular announcement. You bet? 😉
Still, well done to Ahrefs for announcing their Yep engine instead. In the end, they are the big winners. Good game!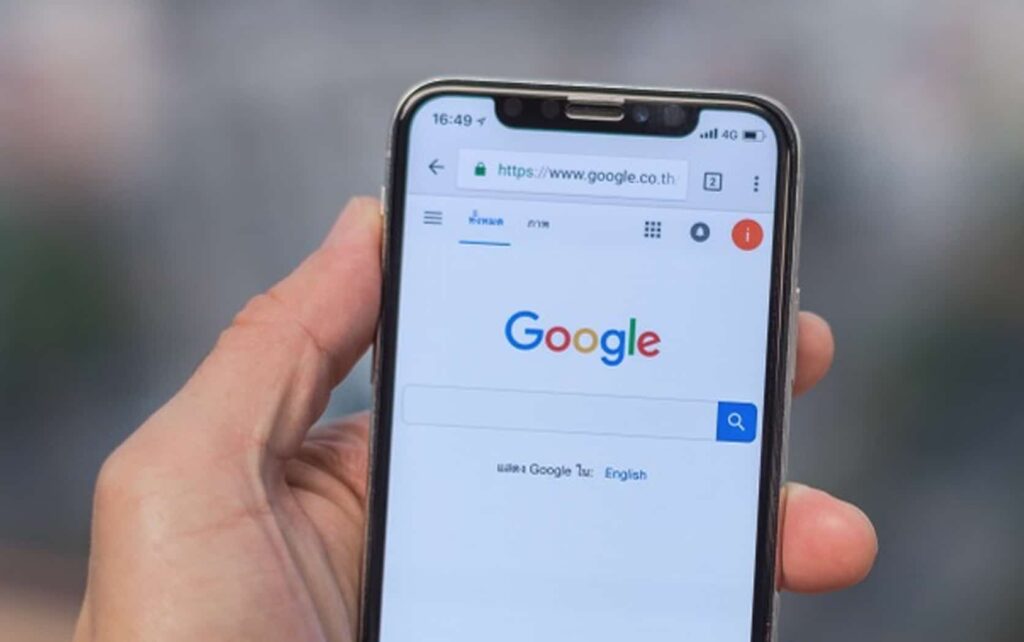 The Google search engine on the iPhone. Source: Phonandroid